So, I am constantly obsessed with keeping my house clean. I have a mom and a grandma that are cleaning freaks, so it's in my blood. Plus, I am constantly cleaning with three kids and a husband, not to mention the guest they bring home to visit. I am also concerned about using products that might be unsafe for kids and pets. I list a couple of products I like to use to keep my home clean in a healthy way.
1 Essential Oils
Essential oils can be used to clean, freshen the home, and prevent bugs. My favorite scents to use are Lavender (Antibacterial), Lemon (Antiviral & Antibacterial), Pine (natural Cleaner) and Wild Orange (Cuts the grease). Peppermint is good to prevent insects like ants. They can be put in a diffuser, in a pot with boiling water or a spray bottle with water.
Lavender oil- I sprinkle Lavender oil on our bedsheets. It helps the kids; my husband and I sleep well. Especially my son who has autism and has a hard time sleeping (make sure kids aren't allergic).
Lemon & Pine oil- I use lemon oil with water in my toilets, clean toilets and to clean counters. If you keep an old baby wipes container you can make your own cleaning wipes. I fill with 5-10 drops of lemon and pine oil and dilute with water. I buy thick heavy paper towels and let it soak in the solution. These wipes are convenient when cleaning, wiping quick spill and the kids can use them to clean with.
Wild Orange- For cleaning the stove and counter where heavy grease stain might be. I also like to use it as an air freshener for the home using my diffuser.  You can put 13 drops of Wild Orange oil, with natural dish soap and water in a spray bottle for cleaning. doTerra has an amazing line of good essential oils that I like to use.
2 Steam Mop
My steam mop was the best investment I made for cleaning. It loosens the dirt, eliminates odors, can be used without strong disinfectants, floors dry faster, and the steam can safely kill a massive number of bacteria and germs. I look at it as a portable dishwasher for the floor. I use water with 1-2 drops of lemon essential oil. So which steam mop do I use? I like the Shark Lift-Away Pro Steam Pocket Mop. I like the shark brand because their products seem to last forever, and they are efficient.  I like that I can wash and reuse the cloth mop head. Talk about saving you money throughout the long-term. The best part is I feel satisfied that my home is properly cleaned and safely; versus using a mop or other similar products.
3 Vinegar Water
So, the acidity in your basic white vinegar can lift buildup, soap scum and hard water. Some people use it on the floors, but I prefer the steamer because it kills more germs and bacteria. It's great for removing moldy smelling towels. Pour some in the washer with water and let it sit for 30 minutes before washing. It's like magic the smell is gone, and your clothes are brighter. I also do the same thing for my husband's gym clothes.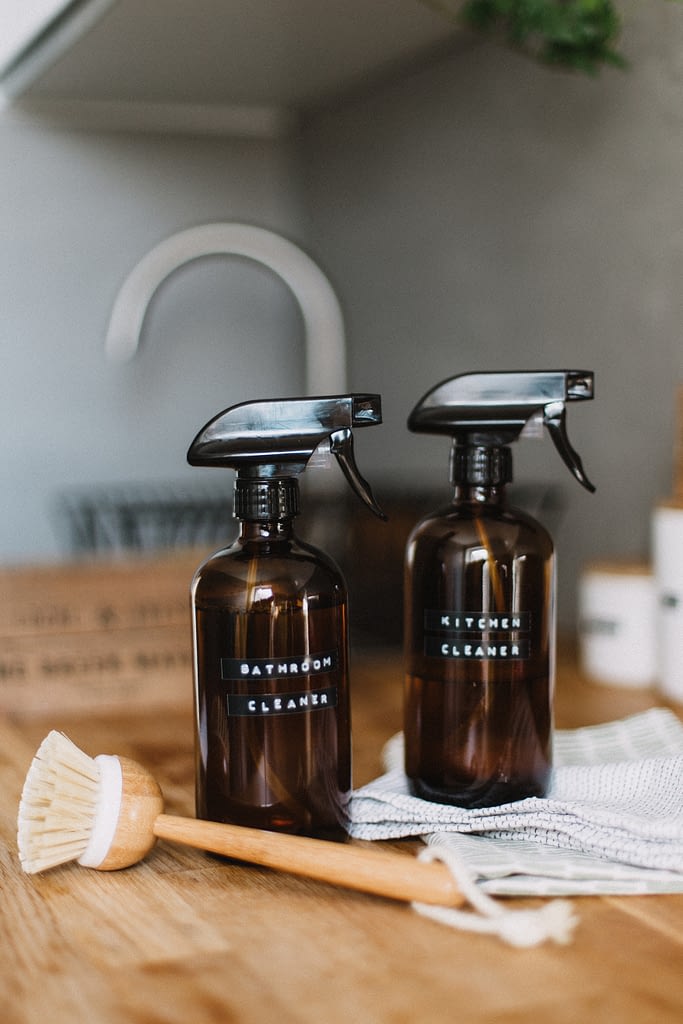 4 Wood Cleaner
 I have hardwood floors all on the first floor of my home, and a good hardwood cleaner is a must. I like to use the Method Almond Wood Cleaner because the smell is really amazing, it's a safe product around kids & pets and it gives a good shine. Did I mention the SMELL, a burst of Vanilla Almonds and Citrus, it's so great I had to mention it twice. I squirt some on the floors at night and use the steam mop to clean. Don't put this product in the steam mop because it will destroy the mop.
5 Powerful Vacuum
Like I mentioned at the beginning how messy my kids are that I couldn't live without a good powerful vacuum. I use my vacuum to clean my furniture, floors, baseboard, blinds, curtains and much more. I have the Shark HV382 Rocket Vacuum. Its one of the top shark vacuums and I chose this one because it's lightweight, it comes with many attachments, it's extremely powerful, can go on hardwood and carpet, can detach to a mini handheld vacuum, hypoallergenic and great for pets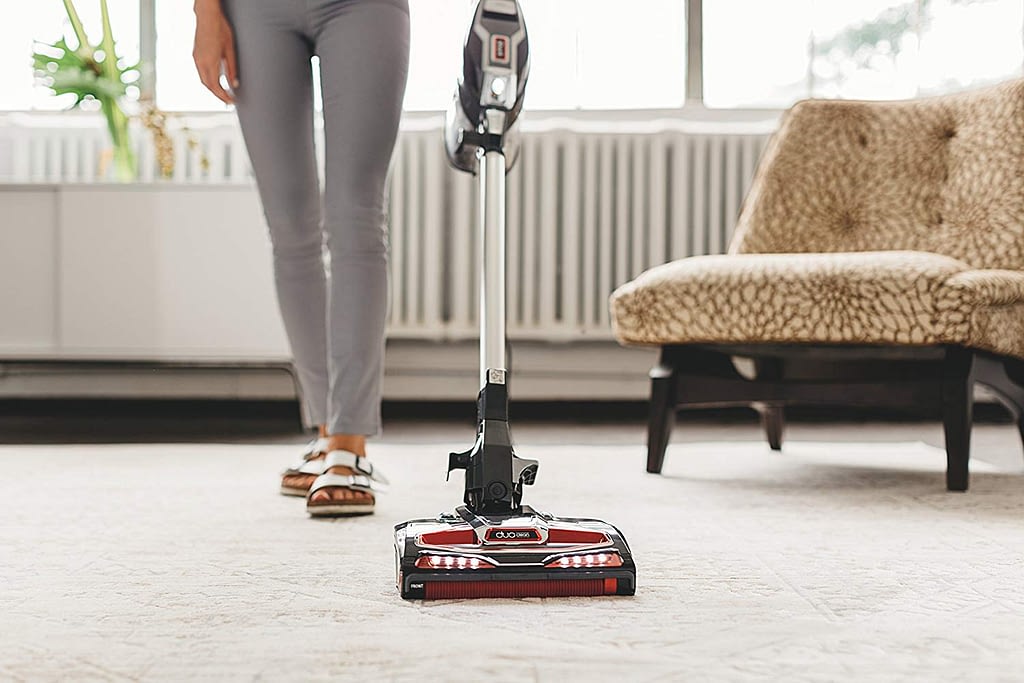 Affiliate Disclaimer
Some of the links on my blog are affiliate links, and at no additional cost to you however, I will earn a small commission. I only recommend products that I use or will use to my readers. Thanks for your support.
What are the 6 stages of cleaning?
Latest posts by Cherron Lucas, RDH, MBA
(see all)